Development of Photovoltaic Technology Cluster's Open Access R&D Infrastructure (PVPLIUS+)
ERDF Project No: VP2-1.4-ŪM-02-K-02-006
Photovoltaic Technology Cluster's intense activity of recent years has enabled a timely identification of one of the main global photovoltaic technology trends in order to improve the quality of products and reduce production costs. This includes two aspects: (i) the transition from batch processing to an individual cell processing and manufacturing cost reduction by changing high temperature processes by laser processes. Therefore it is planned to expand the Cluster's R&D infrastructure by supplementing it with the equipment enabling the research of rear surface of the solar cell manufacturing technology and fully compatible with the already existing R&D base.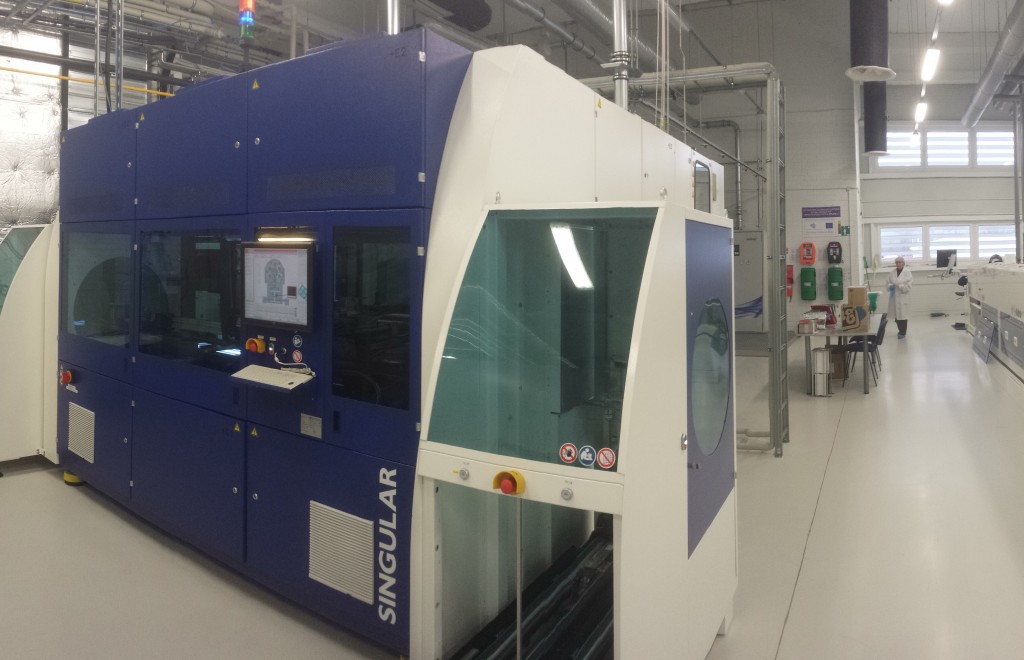 "Fotoelektros technologijų klasterio atviros prieigos MTTP infrastruktūros plėtra" (PVPLIUS+)
Projekto kodas: VP2-1.4-ŪM-02-K-02-006
Veiksmų programa: Ekonomikos augimo veiksmų programa
Veiksmų programos prioritetas: Ūkio konkurencingumui ir ekonomikos augimui skirti moksliniai tyrimai ir technologinė plėtra
Veiksmų programos prioriteto priemonė: Inoklaster LT+
Skirtas finansavimas: 3 789 448,00 Lt
Finansavimo ir administravimo sutartis pasirašyta 2013-04-08
Projekto aprašymas: Aktyvi pastarųjų metų Fotoelektros technologijų klasterio veikla sudarė sąlygas laiku įvardinti vieną iš pagrindinių pasaulinių fotoelektros technologijų tendencijų siekiant padidinti gaminamų produktų kokybę ir sumažinti gamybos kaštus. Tai apima du aspektus: (i) perėjimą nuo paketinio apdirbimo (angl. batch processing) prie individualaus celių apdirbimo ir gamybos kaštų mažinimą keičiant aukštatemperatūrinius technologinius procesus lazeriniais. Dėl to numatoma išplėsti Klasterio kuriamą MTTP infrastruktūrą įranga, įgalinančia vykdyti galinio saulės elemento paviršiaus apdirbimo technologinius tyrimus ir pilnai suderinama su jau esama MTTP baze. Sukurta infrastruktūra leido pradėti inovatyvios silicio saulės elementų gamybos PERC technologijos tyrimus.