Presentation of Innovative Lithuanian Photovoltaic Sector in Clusters Meet Regions Conference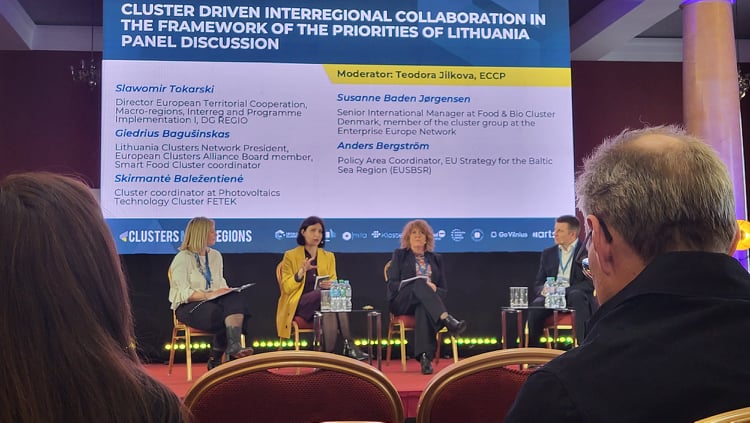 DG Grow initialized and held conference "CLUSTERS MEET REGIONS" has taken over Vilnius. We represented in a panel discussion the Lithuanian PV sector and Photovoltaics Technology Cluster (https://fetek.lt). Joining us, clusters across Europe participated in this conference.
💼Take outs:
✅We must continue building a resilient single market. It remains our strongest asset to safeguard and strengthen supply chains.
✅Lithuania is a small but open economy that has real potential, but we need strong support from clusters, governments and the EU to make the Lithuanian economy recover from the current geopolitical context caused by the Russian invasion of Ukraine and China's sanctions on Lithuania.
✅EU programmes can have a real impact in helping clusters access funding and fostering interregional collaboration between clusters, a requirement to address shared challenges.
✅ At the same time, clusters have a role to play in supporting their regional economies by strengthening and (re)building value chains, supporting strategic sectors, implementing smart specialisation strategies, and driving the twin green and digital transition.